Become a Part of One of the Most Supportive Gyms in San Antonio
We don't have members and fitness trainers in San Antonio - we have the PlyoFit PlyoFam!
What PlyoFam Members Have to Say
Wondering what it's like to be part of the PlyoFam? Here's what people have to say about our trainers and fitness classes in San Antonio.
"I've been going to PlyoFit for a little over a year and I love it! I would recommend PlyoFit to anyone because of the welcoming environment, amazing people and the dedication Carlos has to each of his clients. With Carlos' help, I have been able to lose over 100lbs and have learned to love exercise. Carlos will guide you and push you to be your best each time you walk through PlyoFit's door! It truly is an amazing place!" —Bette Davis Jackson
"PlyoFit is a great place to workout. As a basketball player, I have benefited from plyofit, I am more explosive and stronger because of training. I have been going to PlyoFit since I was 16 and have loved training with Carlos. He's motivating and pushes me to become a better athlete and an overall person." —Paul Escobar
"Carlos puts the personal back into personal trainer. He's positive; he's a mentor; he's a life coach, really. I often tell him he has way too much faith in me. He smiles; we laugh. Then, without missing a beat, he belts, "You got this, Jo! That's what I'm talking about!" So it doesn't surprise me that his gym is filled with all ages and body sizes. He treats us all with dignity and respect. He introduces us to each other. It's like a big family. There is no judgment just our respective goals for ourselves. . . Feeling strong. Thank you, Carlos." —Jo McRae"I was constantly trying to lose weight from a young age. . . Seeing that I literally could not do this alone, my mom and I started looking around for a gym or fitness program we could do together. We stumbled across PlyoFit and decided to give it a try, as a family. It was a bit intimidating at first, but Carlos works impeccably well to find everyone's strengths and fit to each person's niche. Carlos not only created a workout routine to fit my needs to lose weight but a healthy meal plan as well which jump-started my family to just be healthier, make smarter decisions. Through hard work and that extra "uff" you get from Carlos walking into that gym, my mom, dad, and sister have dropped weight, my brother has become more athletic, we've become stronger as a unit, and I've managed to meet my weight requirement by losing a total of 53 lbs." —Miguel Guzman"I could barely walk half a mile without feeling like I was going to collapse. . . my legs felt like spaghetti after a minute on the elliptical. Now thanks to Carlos Rodriguez from PlyoFit I'm down 12 lbs, feeling energized and stronger than I have felt in years. I never imagined that I could jog any distance, but I am doing it now. Carlos, thank you, thank you, thank you. You have been heaven sent! At first, I felt intimidated knowing that you train professional athletes, I didn't think I would fit in. That definitely was not the case. It's crazy impressive your skills at customizing workout plans for each one of my family members and how you push and motivate each one of us at our different levels. I know I still have a long way to go, but at least now I feel my weight loss, health and fitness goals are attainable thanks to PlyoFit." —Esmeralda Jaime Guzman"Carlos is a trainer, a friend, and a motivator. He is determined to make you be the best you can be. PlyoFit is a family-oriented gym where everyone knows each other. If you are there for the right reasons you will see positive results in no time. Believe in yourself and get started today. I have lost 20 pounds in almost a year. I feel happier and stronger every day." —Melissa Villarreal
"Beside the fact that our daughter, Sierra, returned to volleyball stronger than ever after 8 months out due to ACL surgery, helping to lead her Clark Freshman team to an undefeated season; Plyofit has raised Sierra's confidence to a level I didn't see even before the injury. Carlos is committed to Sierra's progress and the goals she set for herself. It's scary for athletes to return to sports after such a severe injury, but because of Carlos's motivation and expertise, Sierra has been enthusiastic about her training, working hard, and wanting to go back for more. Thank you, Plyofit." —Stephanie Cardenas
See more reviews about Carlos, our amazing fitness trainer in San Antonio, on the PlyoFit Facebook Page.
Meet Part of the PlyoFam
The variety of the people you'll see at PlyoFit on any given day shows that we have the specialized fitness for San Antonio residents at every stage in life. Here are a few members of the PlyoFam that inspire us every day.
Jonathan Reyes
Jonathan Reyes is PlyoFit's first athlete! He started training as a 6th grader in 2011, and Carlos was a trusted trainer throughout his middle school and high school years. During that time, Jonathan emerged as one of the top point guards in the state. In the summer of 2015, Jonathan was part of the 17U National Basketball Team for Mexico, he was ranked 38 by Texas Hoops and was awarded MVP of District 28-6A by coaches for the 2016-2017 season. On November 2016 Jonathan signed his letter of intent to play for the University of Northern Colorado.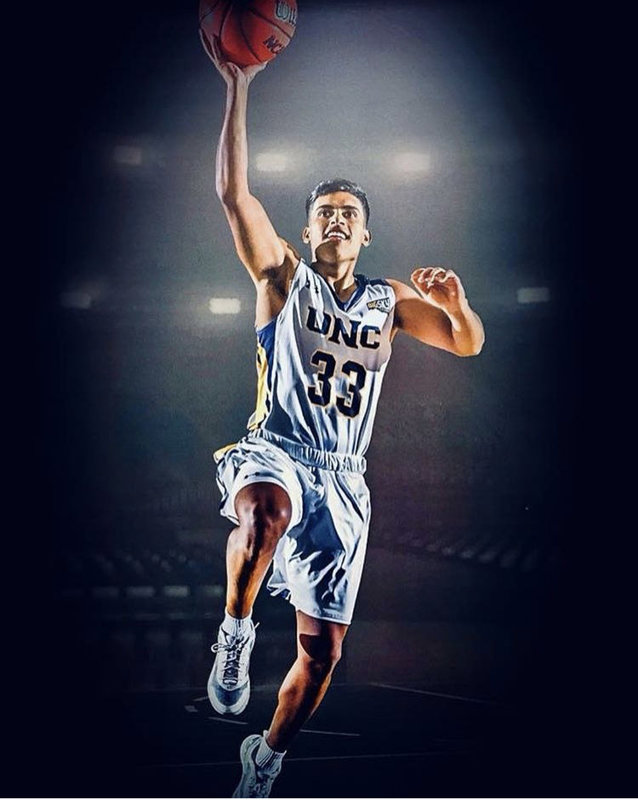 Rick Vega
Rick Vega walked into PlyoFit with just the desire to be able to play with his nieces without running out of energy and hurting from his back. Along the way to accomplishing that goal, he has also dropped 140 pounds going from 330 lbs to 190 lbs. During the process, Rick developed a passion for running. His mile time was 17 mins 35 secs at the start, but he recently clocked a mile in 7 mins 24 secs! Rick has also dropped his pant size from a 48 to a 38! Rick is holding his original 48 jean pants in the picture.
He achieved all of this in a little over a year!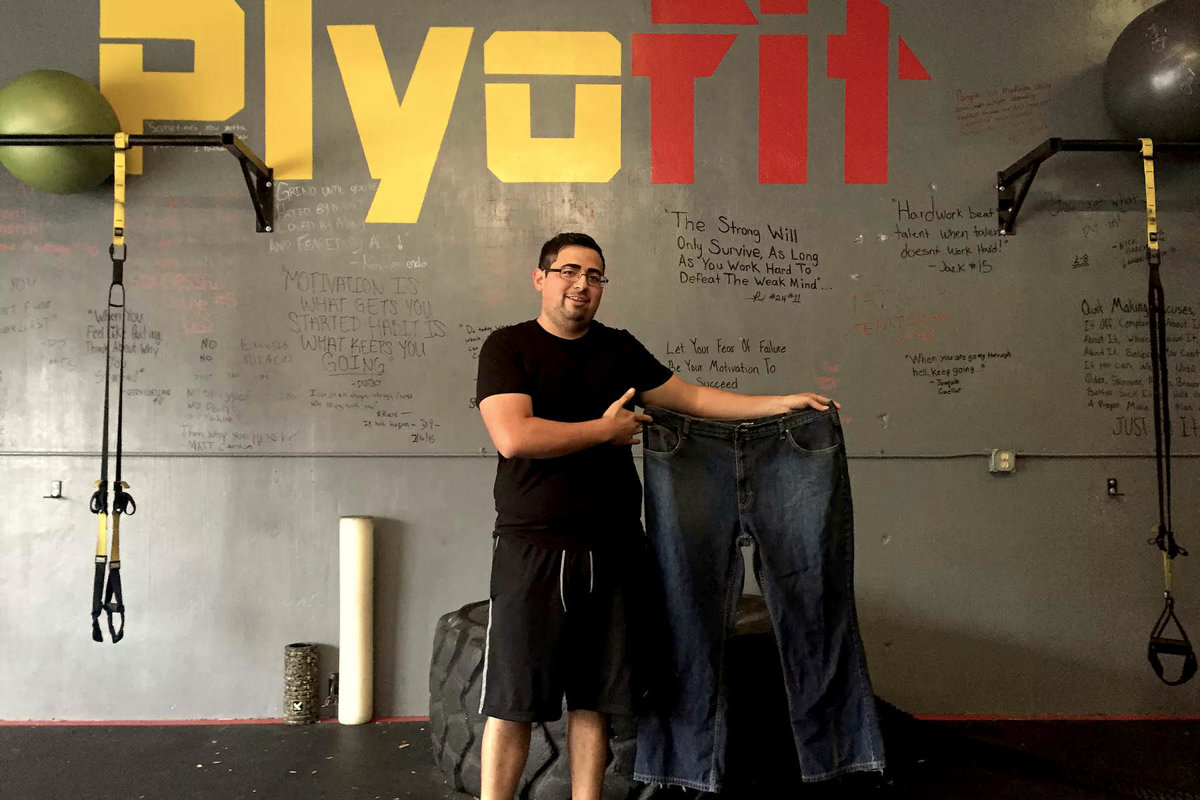 Mario Barrios
Mario "Nino De Oro" Barrios is one of the top rising professional boxer prospects here in San Antonio! Barrios is currently 22-0 (14 KO's) and is signed with Haymon Sports. He has and will continue to be part of fights that are hosted by premier boxing champions. PlyoFit is Team Barrios!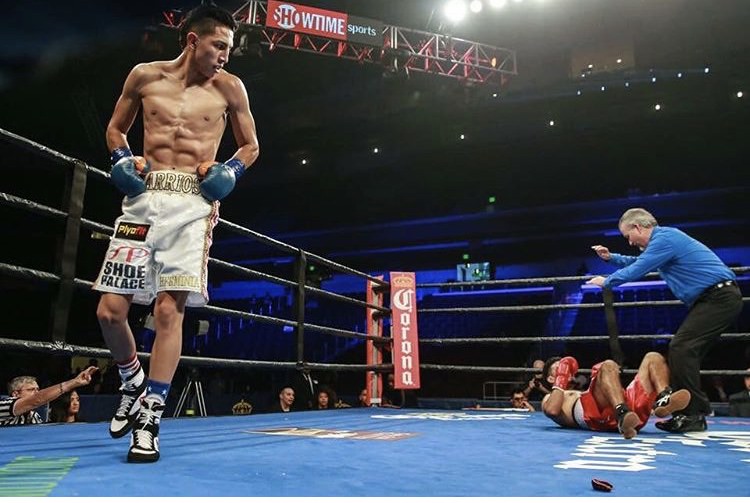 Linda Moreno
Linda Moreno is a rock star client in her 60s, but you'd never guess it! She's been with PlyoFit since 2014, and in the first year, she was able to get off diabetes medication and insulin. In addition, Linda has dropped a healthy 28 pounds, started running and increased her strength and stamina!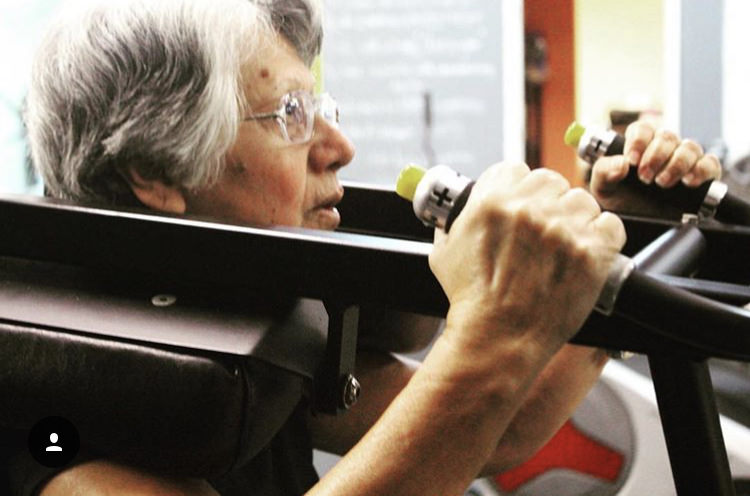 Miguel Guzman
Miguel Guzman came into PlyoFit in August 2015 with a goal to drop 50+ lbs in order to be eligible to embark on a 2-year mission trip. With hard work, dedication and pure perseverance, Miguel dropped a healthy 53 lbs. He went from a size 42 to a size 36, and was able to participate in his mission trip!
Sometimes pictures speak louder than words in terms of what PlyoFit can do. On the left side are pictures of Miguel before walking into PlyoFit, and the right pictures were taken a couple of days before he left!