Rick's Lifestyle Change - Pushing Through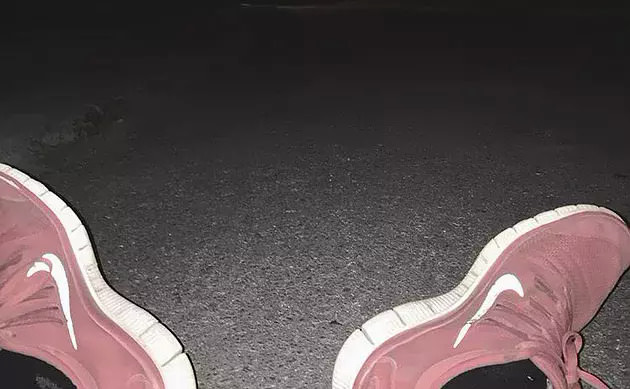 "Good, better, best. Never let it rest. 'Til your good is better and your better is best."
You see even with very little results on the scale I was proud, I was as optimistic about where I was headed as I had ever been, I was ready to do everything I could to make what I was never good at least become something you could say I was semi-proficient at. I wasn't even thinking about best or great yet, I was focused on good. I would be good enough to turn my gradual walks around the block at Plyo into full-on runs, I would be good enough to take that one push up (that honestly was not really a push up) that I could do into a full on set, but more so I was ready to get good at being me again.
---
Plyo was kicking my ass every day, but I knew if I wanted to reach my goal of losing those 47 pounds and taking my weight down to 250 pounds for the first time since the end of my high school days I would have to do more than what I was already doing in the gym. As with any hopes of weight loss it's well known that the most important part is, of course, the nutrition aspect, you could work out as much as humanly possible but if you don't hit that nutrition then you will likely not get the results you really want. Up to this point I had made minimal changes, the big red and barbacoa was still a fixture on Sunday mornings, the tacos from the taqueria jaliscos on every corner of any San Antonio street corner still called out to me, and of course, the pizza in all its cheesy glory was never out of reach. I was drinking more water but my infatuation with sweet tea hadn't subsided one bit, so needless to say I understood the lack of lost pounds up to this point. I finally came to the realization that I was never likely going to be able to fully cut out all of my favorite things but the least I could do would be to take in far less of what I craved so much. To say it was hard was an understatement, I would make my usual rounds to those taquerias but I replaced my usual taco order of two bean and cheese and two carne guisada with cheese tacos with a modest order of one of each instead. I would still order my sweet tea but with a glass of water as well and I would drink the water first to ensure I wouldn't gulp down the tea. I incorporated this style of ordering food at every restaurant I found my way to. The lunch buffet at Peter Piper Pizza? (What I feel is the best chain pizza place hands down) one plate with only two to three slices. Portion control was huge, If I found myself at a restaurant where the serving sizes were huge, Id cut my meal in half and box the rest. Again, not huge changes but enough that results started to show, within three weeks I was down 15 pounds and that much closer to my goal.
March 05, 2015 is the first time I ever timed myself "running" a mile and it took me 17 minutes and 35 seconds. That was nowhere near good and I needed to make it better, and to do that I knew that I couldn't just keep taking leisure walks because I felt a little tired, or even to what that point was becoming what in my head I played up as a semi-serious shin and ankle problem to get out of trying harder. So from that day, I began pushing myself past the limits of what my mind was telling me was how far I could go and started listening more to my body and how it actually felt. My inner monologue became that of those reserved for cartoons and TV sitcoms with the angel and devil bickering back and forth over what action is best, the good or the bad. My head was telling me "You're tired just stop, I think it's time to stop, seriously let's just walk a bit, you're a large fellow you aren't meant to do things like this" but my body was more like "Ehhhh we could probably do a little more, just keep going, you'll know when it's really time to stop". Still, with my newfound willingness to push myself through the mental walls, I myself was building and shut out my own doubt that resided in my own head I knew I needed to do more.
I was slowly breaking my way out of my shell but I wasn't quite there yet, I was still embarrassed about who I was, so I decided I would start running on my own as well but I came to the conclusion that I had to do it where nobody could see me, where I couldn't be judged, where I'd avoid the eyes of strangers. Every night around 12 AM, when I assumed most of my neighbors were fast asleep, I would make my way outside and try and run. At first, I cut out a small path which I eventually marked out as a quarter mile. I would go around four times but most of which I was either a very slight jog or a fast-paced walk. Again I was determined to get better though and gradually I began to run more and more. Soon I expanded my terrain, finding a way around my neighborhood that was one complete mile. Night after night I would lace up my Nikes and sit in the driveway just looking at the stars preparing myself for what I was about to do, then id get up look around to see if anyone was watching and then off I was. All the work began to pay off and on April 3, 2015, I cut my mile to 13 minutes and 41 seconds. Within a month I had cut four minutes off my mile and had dropped 15 pounds. I was starting to experience those little victories, the little victories that begin to add up and become the building blocks to that breakthrough, they are so crucial to your success when it comes to trying to make a positive lifestyle change. They were starting to build for me finally, I was lighter, faster, stronger, I build a semblance of what could be considered confidence, and I was ready for more.
I've realized these days how wrong I was, what I was doing at the time by struggling my way through attempts to do things I had never done before was not at all something I should have felt I needed to hide. Now when I see people running, struggling, pushing themselves I feel such pride and joy. You should never be embarrassed by trying to better yourself and if someone judges you for it then the hell with them. At 270 pounds I was starting to realize this and I was more motivated than ever and I was ready to show the world that I was about to do something amazing. 250 pounds was in my grasp and now I was adding a new goal to my to-do list. I was going to push these tired legs and find my way to a mile in less than 10 minutes. I finally had the confidence in myself to know I could be better than good, I wasn't going to stop until my good was better and my better was best.